How to Make Your Tires Last Longer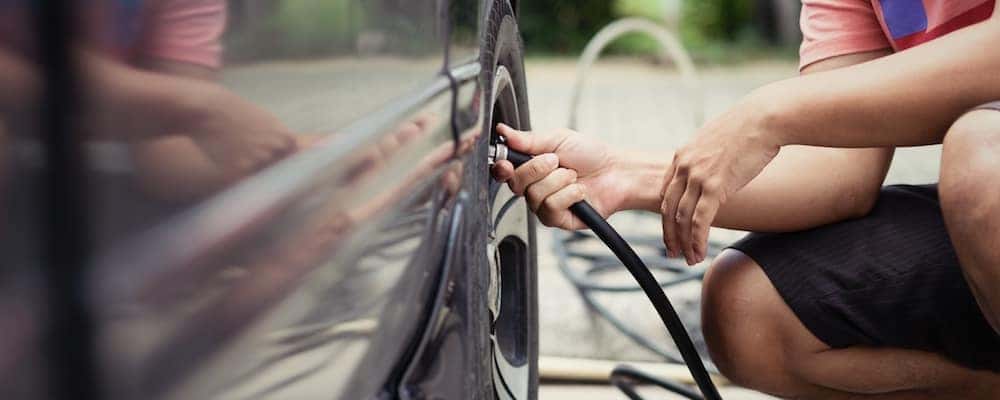 If you want long life tires, you need to properly take care of them. You'll want to check them periodically and follow general tire care guidelines. The service experts at Ray Skillman Alfa Romeo are here to help you keep your tires in prime condition. Read on to learn more about the best ways to keep your tires healthy, and be sure to schedule service with us the next time you need a replacement or checkup.
Follow These Care Tips
Check Tire Pressure Monthly: Each month, tires can lose up to a pound per square inch of pressure. Keep them at the manufacturer advised levels. Remember that in the winter, they can lost more pressure more quickly, and in the summer they can gain more pressure. Check air pressure levels to maintain tire health.
Rotate Tires Every 5,000 Miles: Vehicle without all-wheel drive will experience uneven tire wear. Rotate your tires so the tires with the most wear can catch a break.
Balance Wheels: After a tire rotation, have your wheels balanced. Without balancing, weight can be unevenly distributed, causing uneven wear.
Check Alignment Twice a Year: Misaligned wheels can cause tire wear to happen at an increased rate. A shaky steering wheel is a good indicator of misalignment. Misalignment can occur over time, from hitting a pothole of curb, and other small bumps, so watch out for signs of this.
Have Your Tires Checked at Ray Skillman Alfa Romeo
If you need new tires or just need some basic vehicle maintenance done, the Alfa Romeo service center in Ray Skillman Alfa Romeo is here to help. If you have any questions, concerns, or just want to schedule an appointment, don't hesitate to contact us today or stop by our dealership!
More Service Tips From Ray Skillman Alfa Romeo
If you want long life tires, you need to properly take care of them. You'll want to check them periodically and follow general tire care guidelines. The service experts at Ray Skillman Alfa Romeo are here to help you keep your tires in prime condition. Read on to learn more about the best ways to keep your tires…

When you buy a new Alfa Romeo or used vehicle in the Indianapolis area, that's just the start of your car ownership journey. To keep your Alfa Romeo running like new, you'll need to keep up with regular car maintenance at various mileage intervals. Service Department Schedule Service Three Months or 3,000 Miles When you…