Can You Lease a Used Car?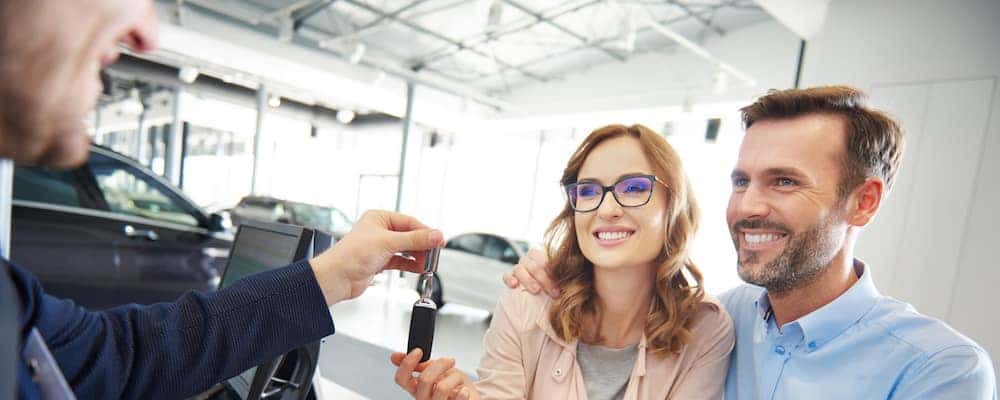 Although the practice of leasing a used car isn't common, select dealerships do offer it. Used cars that can be leased are generally Certified Pre-Owned models. Brands that specifically do not offer used car leases are Ford, Chevrolet, GMC, Buick, and Cadillac. With questions regarding used car leasing, contact Ray Skillman Alfa Romeo, your Indianapolis-area Alfa Romeo dealership.
Used Car Leasing Facts
For those that want the freedom of a lease deal or lower monthly payments, a used car lease is a good choice. Keep these key facts in mind when considering a used car lease:
Which Used Cars Can Be Leased? – Most used car leases tend to be offered exclusively on certified pre-owned models. Most dealerships won't advertise used lease prices, so make sure to contact us to find out more about our offers.
Used vs. New Car Lease – Though a used car lease will generally cost less than a new car lease in terms of monthly payments, you'll get many of the same benefits of the lease. You'll still, of course, have to return the vehicle at the end of the lease term, and remain within mileage limits.
Can I Buy a Used Car After I Lease? – Should a dealership offer used car leases, it's safe to assume you can purchase the car after the lease is over. This will grant you a lower residual value than a lease buyout with a newer model.
Insurance for a Leased Used Car – The value of the car partially dictates insurance costs. You may pay less per month for insurance with a CPO or used lease.
Certified pre-owned models tend to come with extended warranty coverage that covers most components, though maintenance costs in general tend to be higher.
Learn More About Leasing at Ray Skillman Alfa Romeo
Turn to Ray Skillman Alfa Romeo and our expert finance department to learn more about leasing, financing, or our available new and used vehicle specials. Stop by our Alfa Romeo dealership near Greenwood, or reach out to us at (317) 535-0911 with any questions you may have!
More From Ray Skillman Alfa Romeo
Blending sleek Italian styling with adrenaline-surging performance features, the 2019 Alfa Romeo 4C Spider was created for those who demand more out of their daily drive. Whether you've been drawn in by the 1750 turbocharged 4-cylinder engine or the jaw-dropping luxury of the interior features, the newest 4C Spider will exceed your every expectation with…

You already know that the Alfa Romeo Stelvio is a high-performance SUV that seamlessly combines luxurious style with phenomenal handling. But, what's inside the Alfa Romeo Stelvio interior? From the leather-wrapped seats to the 8.8-inch widescreen color touchscreen, this refined SUV was built with your comfort and convenience in mind. Take a look at the…

There may be many fast and stylish brands on the market today, but not all of them have the same deep roots in the racing tradition like Alfa Romeo. Alfa Romeo racing history began way back in 1911, and the brand continues to dazzle both on and off the track. Learn all about the Alfa…