Alfa Romeo Racing History & Legacy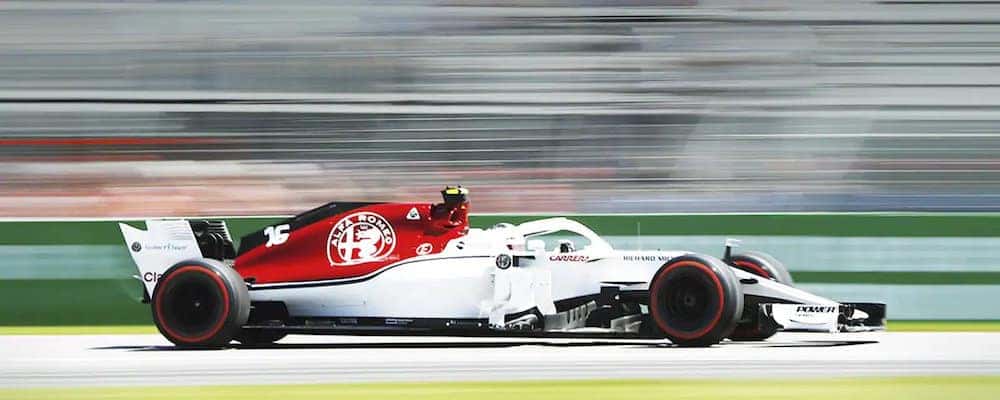 There may be many fast and stylish brands on the market today, but not all of them have the same deep roots in the racing tradition like Alfa Romeo. Alfa Romeo racing history began way back in 1911, and the brand continues to dazzle both on and off the track. Learn all about the Alfa Romeo racing legacy with Ray Skillman Alfa Romeo.
Racing History
Just as soon as Alfa Romeo became a brand, the company hit the ground running. The Alfa Romeo racing legacy began in 1911 in the Targa Florio, and just two years later, Nino Franchini finished in second place in the Parma-Poggio Berceto race. The Alfa Romeo team began a winning streak in the Targa Florio and this era also saw the debut of the green cloverleaf insignia that became the brand's official good luck charm. But, this was only the beginning.
Grand Prix: The Alfa Romeo won the very first Automobile World Championship, as well as the Italian and French Grand Prix championships.
Le Mans 24 Hours: From 1931 to 1934, the 8C 2300 model won time and time again. After withdrawing for a year, Alfa Romeo came back with German Grand Prix and Mille Miglia wins.
Sportscars: The Alfa Romeo racing rival, the Porsche 904, served as formidable competition throughout the 1960s. But the Alfa Romeo TZ racked up class wins for its expert engineering.
Touring Cars: For decades, Alfa Romeo has won countless touring car titles: European Touring Car Champion, Trans-Am Championship, British Touring Car Championship, and more.
Formula One and Three: Alfa Romeo supplied engines for nearly four decades to Formula One and is currently active with Formula Three racing models, including the new Formula 3 WSK F3 Regional EM series.
The Modern Day Alfa Romeo
The brand's commitment to artistry and engineering is just one of the ways that Alfa Romeo stands out from the crowd. The current lineup includes models like the sleek Giulia and the sporty Stelvio that will blow you away with their performance, luxury, and technology. Don't miss out on a chance to experience the rich automotive history of the Alfa Romeo.
Test Drive a New Model Today
Ready to get behind the wheel? Contact us to set up a test drive, or check out our new inventory to see what catches your eye!