Top 5 2019 Alfa Romeo 4C Safety Features to Know About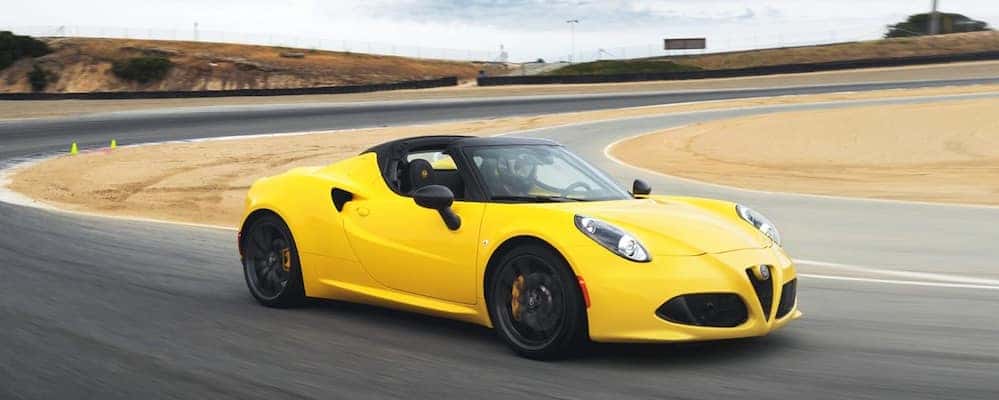 When you think of the 2019 Alfa Romeo 4C specs, features for performance, comfort, and connectivity probably come to mind. While this is a sleek coupe from Alfa Romeo that runs on a powerful engine, it's also a safe vehicle. Enjoy the thrill of driving around each turn in Indianapolis, knowing your vehicle has you covered in case of an incident.
Alfa Romeo 4C Inventory Contact Us
Alfa Romeo 4C Specs and Features for Safety
Speed Control: Take your foot off the gas pedal and let speed control propel you forward. This is especially beneficial on the highways near Carmel or in traffic to help prevent you from accelerating too quickly or getting too close to the car in front you you.
Rear Parking Sensors and Backup Camera: Drive in reverse with ease thanks to the rear parking sensors and backup camera. You'll be alerted if there's an obstacle in the path behind you when pulling out of a parking spot or backing out of your driveway.
Brembo Performance Brakes: These performance brakes help Greenwood drivers when you need to stop suddenly, and they react quickly when you push down on the brake pedal.
Bi-Xenon Headlamps: With these headlights, more of the road ahead is illuminated than with traditional halogen lights. That means you have a better view of what's coming up head when driving in the dark.
Hill Start Assist: When you're on a hill, this feature stops your 4C from rolling backward when you move your foot from the brake to the gas pedal.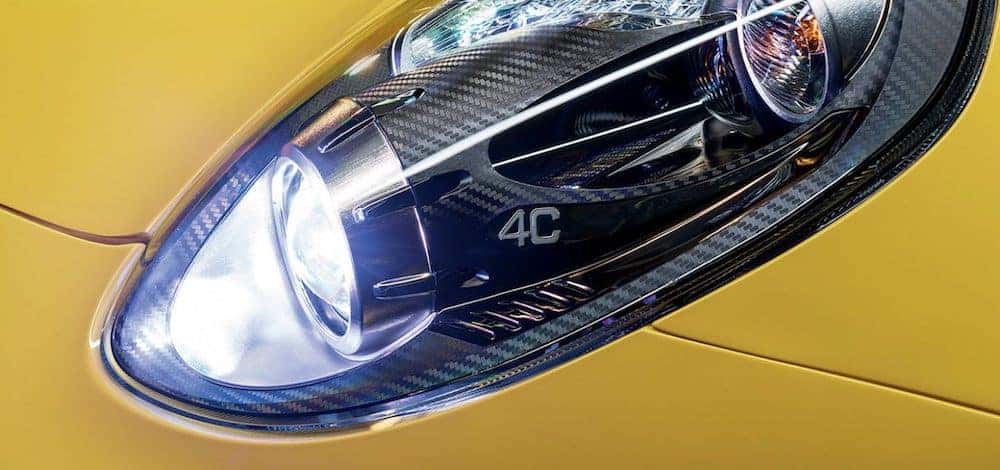 Test Drive the Alfa Romeo 4C in Whiteland
As you can see, the 2019 Alfa Romeo 4C is as safe as it is impressive. Experience the safety, performance, style, and comfort features of this coupe for yourself on a test drive with Ray Skillman Alfa Romeo. Contact us to set that up or with any questions about our inventory.
More from the Alfa Romeo 4C
March 29, 2019

Blending sleek Italian styling with adrenaline-surging performance features, the 2019 Alfa Romeo 4C Spider was created for those who demand more out of their daily drive. Whether you've been drawn in by the 1750 turbocharged 4-cylinder engine or the jaw-dropping luxury of the interior features, the newest 4C Spider will exceed your every expectation with…

November 20, 2018

When you think of the 2019 Alfa Romeo 4C specs, features for performance, comfort, and connectivity probably come to mind. While this is a sleek coupe from Alfa Romeo that runs on a powerful engine, it's also a safe vehicle. Enjoy the thrill of driving around each turn in Indianapolis, knowing your vehicle has you…